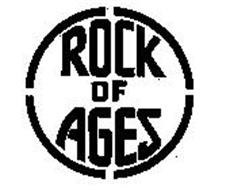 The Rock of Ages Corporation was founded in 1885 and deals with granite quarrying and finishing. It's headquarters was in Graniteville, Vermont, then changed to Barre, Vermont. It was bought by Swensoj in 1984. In 2009, it merged with Swensen Granite Works.
PRODUCTS
How to Choose a Memorial (1928-1930)
How to Choose a Family Monument (1946-1948)
Ad blocker interference detected!
Wikia is a free-to-use site that makes money from advertising. We have a modified experience for viewers using ad blockers

Wikia is not accessible if you've made further modifications. Remove the custom ad blocker rule(s) and the page will load as expected.