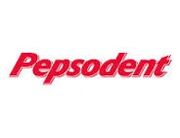 The Pepsodent Company was founded in 1915 in London, England?. Its industry is toothpaste and it is headquartered in Chicago, Illinois. The company has now been disbanded as a company and into a brand. Since 1944, Pepsodent has been owned by Unilever. In 2003, the U.S. and Canada division was acquired by the Church & Dwight Company.
PRODUCTS
Toothpaste (1915-)
Ad blocker interference detected!
Wikia is a free-to-use site that makes money from advertising. We have a modified experience for viewers using ad blockers

Wikia is not accessible if you've made further modifications. Remove the custom ad blocker rule(s) and the page will load as expected.