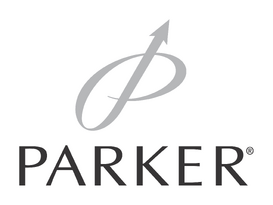 The Parker Pen Company was founded in 1888 by George S. Parker in Janesville, Wisconsin. Its industry is writing instruments and it is headquartered in Newhaven, East Sussex, England. In 1993, Parker was sold to the Gillette Company, and again was sold to Newell Rubbermaid in 2000.
OFFICES & SUBSIDIARIES
New York City, New York
Boston, Massachusetts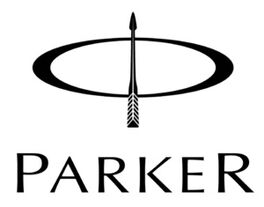 Chicago, Illinois
Cleveland, Ohio
Atlanta, Georgia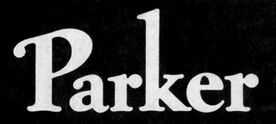 Dallas, Texas
San Francisco, California
Toronto, Ontario (Canadian headquarters)
London, England
PRODUCTS
Duofold (1921-)
Desk Sets (Italian Marble, Black Glass, Clear Crystal, Marble, Parker Duofold De Luxe)
Parker Pastels (Apple Green, Magenta, Mauve, Beige Gray, Naples Blue, Coral)
Oval Porcelain Desk Sets (Mandarin Yellow, Deep Blue, Pale Green, Coral Rose, Black)
Parker Duofold Duette ($8, $8.50, $11)
Pencils ($3, $3.50, $4)
Parker Duofold Jr. Pen
Lady Duofold Pen
Bronze Desk Set ($6.75 and $9)
Duofold De Luxe Desk Set ($100)
Parker Black Pen
Moire Tapers
Parker "51" (1941-1972)
Parker Vacumatic Pen (1933-1953)
ADVERTISEMENTS
Ad blocker interference detected!
Wikia is a free-to-use site that makes money from advertising. We have a modified experience for viewers using ad blockers

Wikia is not accessible if you've made further modifications. Remove the custom ad blocker rule(s) and the page will load as expected.