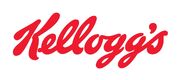 The Kellogg Company was founded on February 19th, 1906 by Will K. Kellogg in Battle Creek, Michigan. It's industry is in good processing and it's headquarters have remained in Battle Creek, Michigan.
COMPANY NAMES
Battle Creek Toasted Corn Flake Company (1906-1922)
Kellogg Company (1922-)
PRODUCTS
Kaffee Hag Coffee (1928-1939) (Sold to the General Foods Corporation)
Corn Flakes (1906-) (First made in 1894/1895)
Rise Krispies (1928-)
ADVERTISEMENTS
Ad blocker interference detected!
Wikia is a free-to-use site that makes money from advertising. We have a modified experience for viewers using ad blockers

Wikia is not accessible if you've made further modifications. Remove the custom ad blocker rule(s) and the page will load as expected.