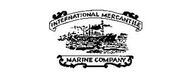 The International Mercantile Marine Company was founded in 1871 by Clement Griscom in Philadelphia. Its industry was shipping and its headquarters was in New York City, New York. It went defunct in the 1940's.
COMPANY NAMES
International Navigation Company (1871-1902)
International Mercantile Marine Company (1902-1940's)
LINES
White Star Line
Red Star Line
Atlantic Transport Line
Ad blocker interference detected!
Wikia is a free-to-use site that makes money from advertising. We have a modified experience for viewers using ad blockers

Wikia is not accessible if you've made further modifications. Remove the custom ad blocker rule(s) and the page will load as expected.