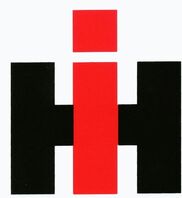 The International Harvester Company was founded in 1902 by Cyrus McCormick, Jr. in Chicago, Illinois. Its industry was agriculture and automotive and its headquarters was in Warrenville, Illinois. It sold its name and agricultural division to Tenneco, Inc. in 1985. The remainder was renamed Navistar International Corporation.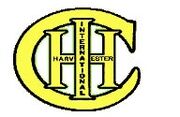 It had a Canadian subsidiary called the International Harvester Company of Canada, Ltd. which was based in Hamilton, Ontario.
COMPANY NAMES
McCormick Harvesting Machine Company (1847-1902)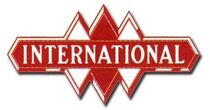 International Harvester Company (1902-1986)
Navistar International Corporation (1986-)
MODELS
Pickup A-line (1957-1969)
Travelall (1953-1975)
3-Door Panel
AC-150 Pickup
Speed Truck
Heavy-Duty Truck
Motor Coaches
Crawler Tractor
Farmall Tractor (Cub)
McCormick-Deering Industrial Tractor
No. 45 Pickup Baler
McCormick Mower (21-U)
IH Baler Twine
Self-Propelled Combines
One-Man Pickup Hay Balers
Mechanical Cotton Pickers
Fluid Manure Spreaders
Side Delivery Rakes
Dry & Green Hay Choppers
Power Loaders
Smaller Balers
Corn Pickers (Cut-Off)
Sugar Beet Harvesters
Home Freezers
McCormick No. 125-SPV Combine
McCormick Pull-Type Combines (No. 122, No. 62)
ADVERTISEMENTS
Ad blocker interference detected!
Wikia is a free-to-use site that makes money from advertising. We have a modified experience for viewers using ad blockers

Wikia is not accessible if you've made further modifications. Remove the custom ad blocker rule(s) and the page will load as expected.