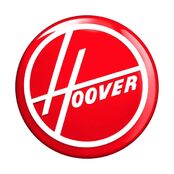 The Hoover Company was founded on June 2nd, 1908 by W. H. Hoover in North Canton, Ohio. Its industry is floor care and its headquarters is in Glenwillow, Ohio. Since 2006, Hoover has been owned by Techtronic Industries while in Europe, it's been owned by Candy since 1993 when the UK/Europe branch split off.
PRODUCTS
Model 700 (1926-?)
Model 543 (1927-?)
Hoover "Constellation"
Dusting Tools
Motor-driven Floor Polishing Attachment
Hoover Motors
Steam-dry iron
Ad blocker interference detected!
Wikia is a free-to-use site that makes money from advertising. We have a modified experience for viewers using ad blockers

Wikia is not accessible if you've made further modifications. Remove the custom ad blocker rule(s) and the page will load as expected.