The Hastings Manufacturing Company was founded in 1915 by Aben Johnson in Hastings, Michigan. Its industry is piston rings and its headquarters has remained in Hastings, Michigan.
It had a Canadian subsidiary called Hastings, Ltd. that was based out of Toronto, Ontario.
PRODUCTS
Piston Rings (1923-)
Casite (1947-)
Wear Reducer
Oil Filter (1944-)
Spark Plug (?-1963)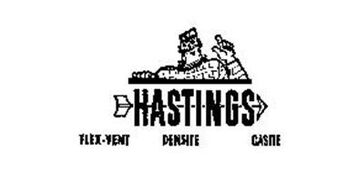 Ad blocker interference detected!
Wikia is a free-to-use site that makes money from advertising. We have a modified experience for viewers using ad blockers

Wikia is not accessible if you've made further modifications. Remove the custom ad blocker rule(s) and the page will load as expected.