The Grinnell Company was founded in 1850 in Providence, Rhode Island. Its industry is mechanical products and its headquarters is in Lansdale, Pennsylvania. It is now known as Grinnel Mechanical Products and is a brand of Tyco International.
COMPANY NAMES
Providence Steam and Gas Pipe Company (1850-1892)
General Fire Extinguisher Company (1892-1944)
Grinnell Corporation (1944-)
PRODUCTS
Thermoiler
Thermoflex Radiator Trap
Pipe Fabrication
Pipe Fitting
Pipe Hanger
Humidification Equipment
Automatic Sprinkler System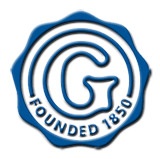 Ad blocker interference detected!
Wikia is a free-to-use site that makes money from advertising. We have a modified experience for viewers using ad blockers

Wikia is not accessible if you've made further modifications. Remove the custom ad blocker rule(s) and the page will load as expected.