The General Motors Company was founded on September 16, 1908 by William C. Durant, Charles S. Mott, and Frederic L. Smith in Flint, Michigan. Its current industry includes automobile design, automobile manufacturing, automobile distribution, automobile marketing, and banking. Its headquarters is in Detroit, Michigan.
It had a subsidiary called the General Motors Sales Corporation.
COMPANY NAMES
General Motors Corporation (1908-2009)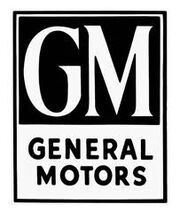 General Motors Company (2009-)
BRANDS
Frigidaire (1919-1979)
Cadillac (1909-)
Fisher Body (1926-)
Financial Control Policies of General Motors (1928)
AC Spark Plug (1916-)
Chevrolet (1917-)
Buick (1908-)
Harrison Radiator (1918-)
Pontiac (1926-2010)
Oldsmobile (1908-2004)
Oakland (1909-1931)
ADVERTISEMENTS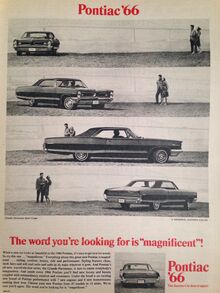 Ad blocker interference detected!
Wikia is a free-to-use site that makes money from advertising. We have a modified experience for viewers using ad blockers

Wikia is not accessible if you've made further modifications. Remove the custom ad blocker rule(s) and the page will load as expected.