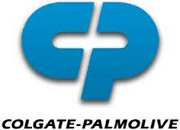 The Colgate-Palmolive Company was founded in 1806 by William Colgate in New York City, New York. Its industry is personal care and its headquarters is still New York City, New York. It merged with the Palmolive-Peet Company in 1928.
It had a Canadian subsidiary which was called the Palmolive Company of Canada in the early 20th century.
BUSINESS NAMES
William Colgate & Company (1806-1857)
Colgate & Company (1857-1928)
Colgate-Palmolive-Peet Company (1928-1953)
Colgate-Palmolive Company (1953-)
PRODUCTS
Palmolive Aftershave (1928-1950's)
Palmolive Shaving Cream (1928-)
Colgate Shaving Cream (1912-2008) (Brushless, Lather)
Palmolive Giant Bath Size Soap
Palmolive Regular Size Soap (1898-)
Colgate Tooth Powder
Colgate Dental Cream (Toothpaste) (1896-)
Colgate Instant Shave
Colgate Aftershave Lotion
Ad blocker interference detected!
Wikia is a free-to-use site that makes money from advertising. We have a modified experience for viewers using ad blockers

Wikia is not accessible if you've made further modifications. Remove the custom ad blocker rule(s) and the page will load as expected.