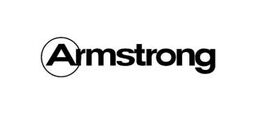 The Armstrong Cork Company was founded in 1891 by Thomas M. Armstrong and John D. Glass in Pittsburgh, Pennsylvania. Its industry is construction materials and its current headquarters is in Lancaster, Pennsylvania (moved in 1929).
It had a British subsidiary called the Armstrong Cork Company, Ltd. that was based out of London, England.
SUBSIDIARIES
Armstrong Cork & Insulation Company
COMPANY NAMES
Armstrong, Brother & Company (1891-1895)
Armstrong Cork Company (1895-1980)
Armstrong World Industries (1980-)

PRODUCTS
Cushion-Eze
Linoleum (No. 5810, Marble Inlaid, No. 3147, No. 427)
Printed Linoleum (No. 8155)
Linoleum Embossed Inlaid (Style 5741)
Quaker Rugs
Asphalt Tile
Linowall
Armstrong's Linoleum Floors (1925)
Decorator's Answer Book (1949)
Album of Room Ideas (1946)
Floors, Furniture, and Color (1926)
ADVERTISEMENTS
Ad blocker interference detected!
Wikia is a free-to-use site that makes money from advertising. We have a modified experience for viewers using ad blockers

Wikia is not accessible if you've made further modifications. Remove the custom ad blocker rule(s) and the page will load as expected.