AC Spark Plug was a separate company and is now a brand of the General Motors Company. It was founded in 1908 by Albert Champion and Billy Durant in Flint, Michigan. It's industry was spark plugs which latter turned into automobile parts in general. It's headquarters later switched to Grand Blanc, Michigan. In 1927, AC Flint became a part of General Motors and later in 1974, it merged with United Delco.
COMPANY NAMES
Champion Ignition Company (1908-1908)
AC Flint/ AC Spark Plug Company (1908-1974)
AC-Delco (1974-1995)
ACDelco (1995-)
PRODUCTS
Fire-Ring Spark Plugs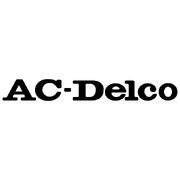 Ad blocker interference detected!
Wikia is a free-to-use site that makes money from advertising. We have a modified experience for viewers using ad blockers

Wikia is not accessible if you've made further modifications. Remove the custom ad blocker rule(s) and the page will load as expected.